Thank you everyone for the great conference. The presentation about ECOMM 2022 can be found here.
The photos and presentations are available 6 months after the conference. The participants have gotten email where to find more information.
Welcome to Turku, Finland!
Turku is a veritable treasure chest for the visitor: Here you will find eye-pleasing archipelago landscapes, modern city life, the peacefulness of the countryside and high-quality services. Not only is Turku the first capital of Finland but has the soul of an international culture capital in the approachable setting of a small city. Explore more!
The main theme is BE INSPIRED by… sustainable mobility! The theme covers all topics from mobility management to traffic data and the new use of urban space. The compact size and versatile venues in the city create a functional, pleasant environment for ECOMM 2022.
Get familiar with the programme linked below. More information of the speakers can be found under The programme tab.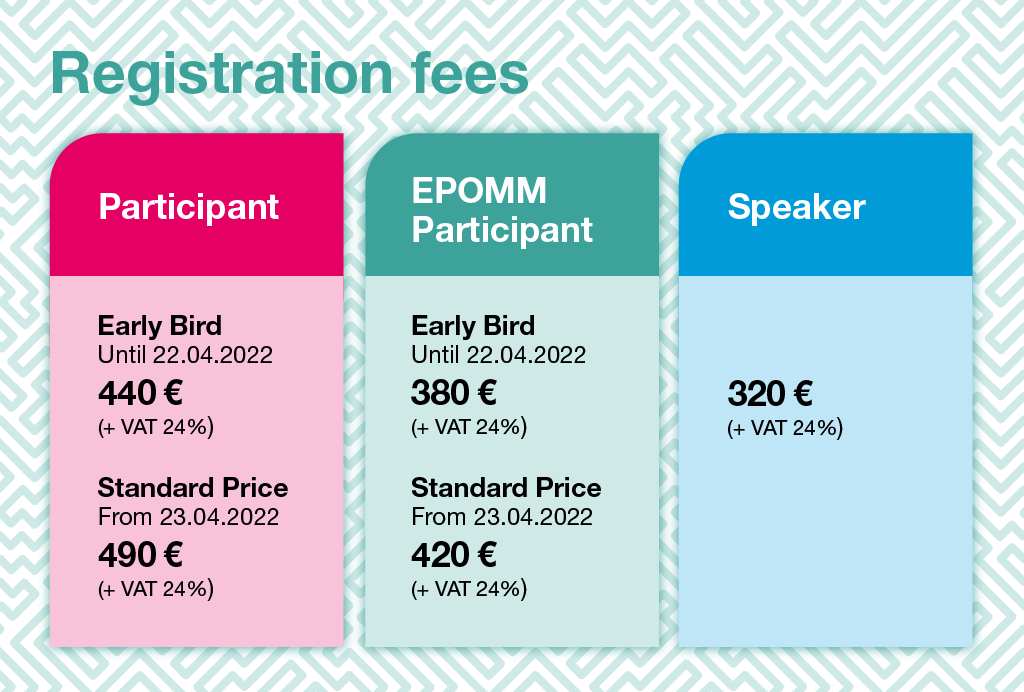 EPOMM partner price is for participants from Austria, Belgium, France, Germany, Malta and Portugal.
Participant and Speaker ticket includes:
Admission to the full three days of the event
Entrance to exhibition area
Conference materials
Turku regional public transportation ticket between 30.5.–3.6.2022
Coffee breaks and lunches to be served during the Conference Program
Two site visits (on a first come, first served basis.)
Welcome Reception on May 31, 2022
Conference Dinner on June 1, 2022
Virtual participation platform offering networking and exchange possibilities.
Cancellation Policy:
To read the ECOMM 2022 cancellation policy, please go to this link.
Covid-19 restrictions:
Current information on entry rules to Finland can be found on the webpage of Finnish Government.
The conference guide for ECOMM 2022 can be found here:
Organizer
City of Turku
ecomm2022@turku.fi